View of the Visitor's Locker Room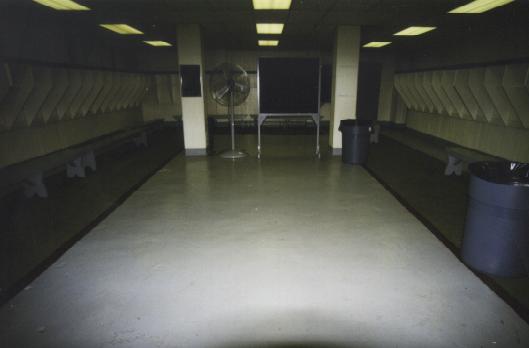 View of the Bathroom in Visitor's Locker Room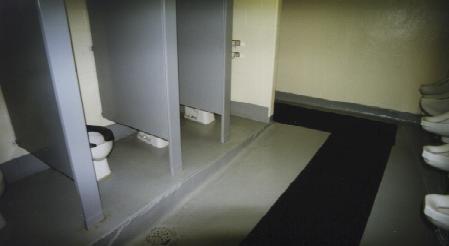 View of Showers in Visitor's Locker Room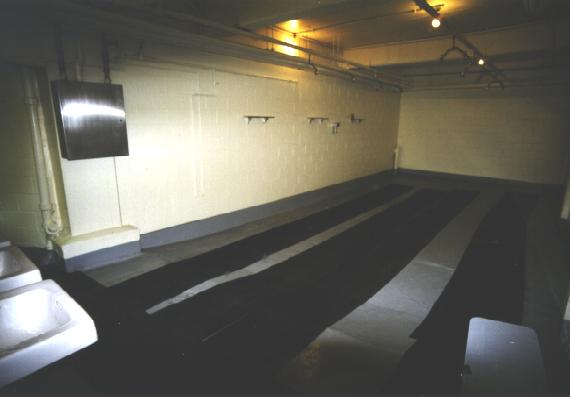 Two Comments concerning the Visitor's Locker Room at Ohio Stadium:
When Minnesota coach Glen Mason says he has fond memories of Ohio Stadium, he means as a former OSU player, not an opposing coach.

"I've got to ask you guys a question," he said. "They're going to lower the track and put $150 million into (the stadium renovation). How much are they going to put into that visitors' locker room? Or is that staying as is?"

"Two dollars and seventy-five cents," a reporter answered.

"Well," Mason said, "that would make a big improvement."

--------------------------------------------

A reporter asking former Notre Dame coach Lou Holtz a question at his press conference after OSU 45-26 victory in 1995:

Q: What did you feel like, returning to Ohio Stadium for the first time in 27 years?

A: It was emotional coming back. But I've been on the other side, and I want to tell you this. I'm sure Ohio State has upgraded their locker room facilities since I was here, but they sure haven't done a whole lot for the visiting locker room.
Now check out the Buckeye's Locker Room .

Return to Stadium Photo Gallery .
---
Last modified: Sun Oct 18 14:59:14 EDT 1998